Multisensor Technology Becomes Even More Flexible
Now available with one, two or three independent sensor axes, the ScopeCheck® FB from Werth Messtechnik will be presented at Intec 2023.
According to the exhibitor, this perfectly integrated multi-sensor technology can be used without restrictions and without time-consuming sensor changes. Each sensor is mounted on its own Z-ram, and parking positions are located outside the measuring range. The multi-sensor consisting of the Werth Zoom and Werth Laser Probe, for example, can be supplemented by the Werth Fiber Probe® 3D on the third ram. The same is true for a conventional stylus on the rotary/tilt head. Measuring ranges from 530 mm x 500 mm x 350 mm to 2130 mm x 1000 mm x 600 mm make this family of instruments ideal for measuring a wide range of even larger workpieces, the company reports.
The ScopeCheck® FB can be equipped with a flexible rotary/tilt unit. A new axis with special bearing technology is also suitable for large and heavy workpieces. The company explains that rotary/tilt units make the workpiece more accessible and are easy to mount as accessories in any orientation.
Photo: Werth Messtechnik GmbH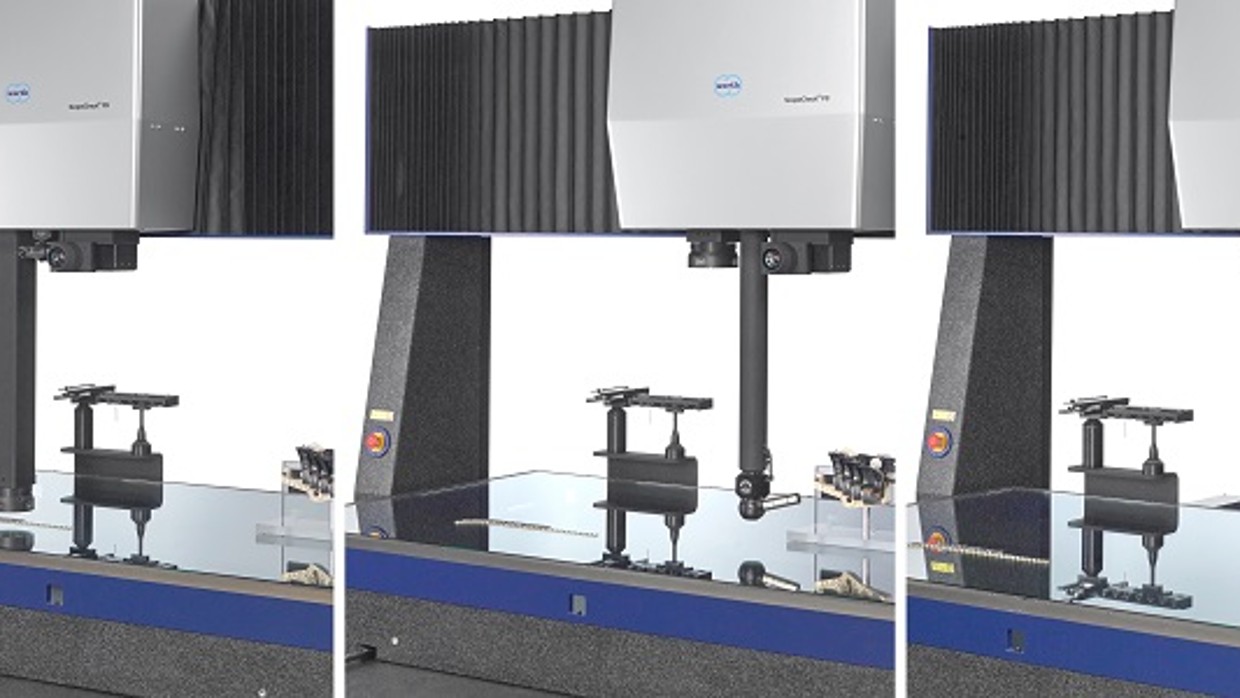 Back to all news