Milling, Hard Milling and Coordinate Grinding All on One Machine
At this year's Intec, Fehlmann AG Maschinenfabrik will be showcasing its VERSA high-performance machining centres, which have proven themselves in milling and hard milling as well as in coordinate grinding.
The rigid construction, impressive fundamental mechanical accuracy, exceptional temperature stability and very low heat flow make these versatile VERSA machining centres in portal design ideally suited to the integration of the coordinate grinding function. According to the company, the milling, hard milling and coordinate grinding processes are perfectly combined on one machine.
Depending on the specific requirements for the relevant workpiece, customers can optimise their machining strategy on a case-by-case basis and with unparalleled flexibility, the exhibitor adds. The ability to perform all machining tasks within one process means reduced throughput times, high-precision finishing and, at the same time, greater process reliability.
Photo: Fehlmann AG Maschinenfabrik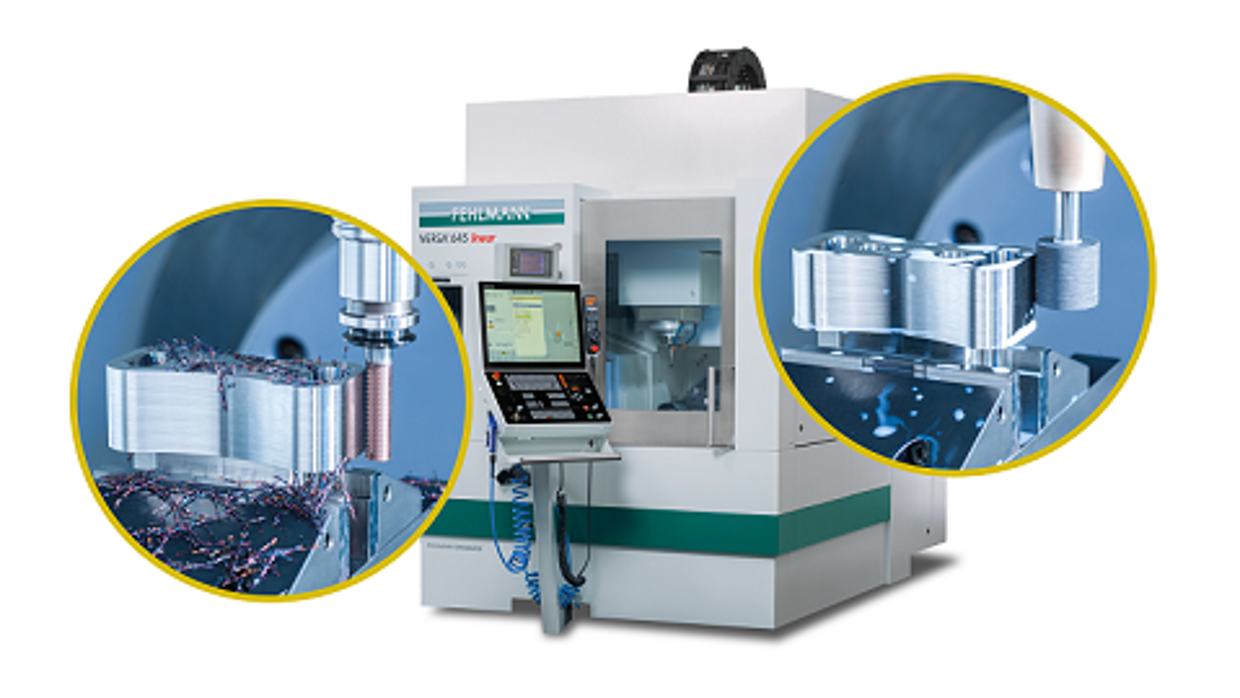 Back to all news