Exhibitor Information
The Intec International Trade Fair for Machine Tools, Manufacturing and Automation is now a regular event in the European trade fair calendar. Embedded in an environment characterised by the manufacturing industry, mechanical and plant engineering, the automotive industry and renowned research institutions, the fair is an efficient, practice-oriented platform both for globally active industry leaders and innovative and solution-oriented SMEs from all over Germany and Europe.
The international Z Subcontracting Fair will be taking place at the same time and providing a platform for suppliers, particularly from the middle of the supply chain, and for service providers in the industry. Besides, the GrindTec , the International Trade Fair for Tool Grinding and Tool Machining, invites the industry to Leipzig at the same time.
Good reasons to exhibit
Leading trade fair
Intec takes place in the spring, therefore providing an ideal platform for the first investment decisions of the year. The main focus is on machine tools and systems for upstream and downstream processes in automated production as well as the entire spectrum of manufacturing technology for metal processing. There is no other trade fair where eastern German machine tool production is so well and widely represented.
Knowledge transfer and networking
As a hotspot for interdisciplinary technology with a conference programme that brings together research and practice as well as economic policy and international cooperation, Intec is an essential event for dialogue between providers and users.
Skilled, professional visitors
The professionals visiting Intec work in industrial processing, trades, services and research. Over half of them are directly involved in decision-making processes. One in five visitors travels over 200 km to the fair from countries such as Poland and the Czech Republic. For more than one in three visitors, the Intec in Leipzig is the only fair they attend.
Strong double act
The trade fair combination of Intec and the Z Subcontracting Fair is unique in Europe and focuses on mechanical and plant engineering, the automotive sector and other applications in the metal and plastics processing industry. Exhibitors and visitors to both fairs can benefit from the synergies this creates.
Exhibition areas at Intec:
Intec covers all stages of the production and supply chain in metal processing. Some of the main products and services on show include machine tools, manufacturing and automation technology, precision tools and production technology services.
Machine tools (cutting, removing, forming)
Other machines and equipment (additive processes, laser systems, welding technology....)
Special engineering; products, related to mechanical engineering
Machine components and accessories, parts, assembly units
Tools, appliances, clamping devices
Manufacturing automation and robotics
Measurement technology and quality control
Manufacturing technology for electricity plants that use regenerative energy sources
Storage and conveyor technology
Research facilities and institutes, colleges and universities
Services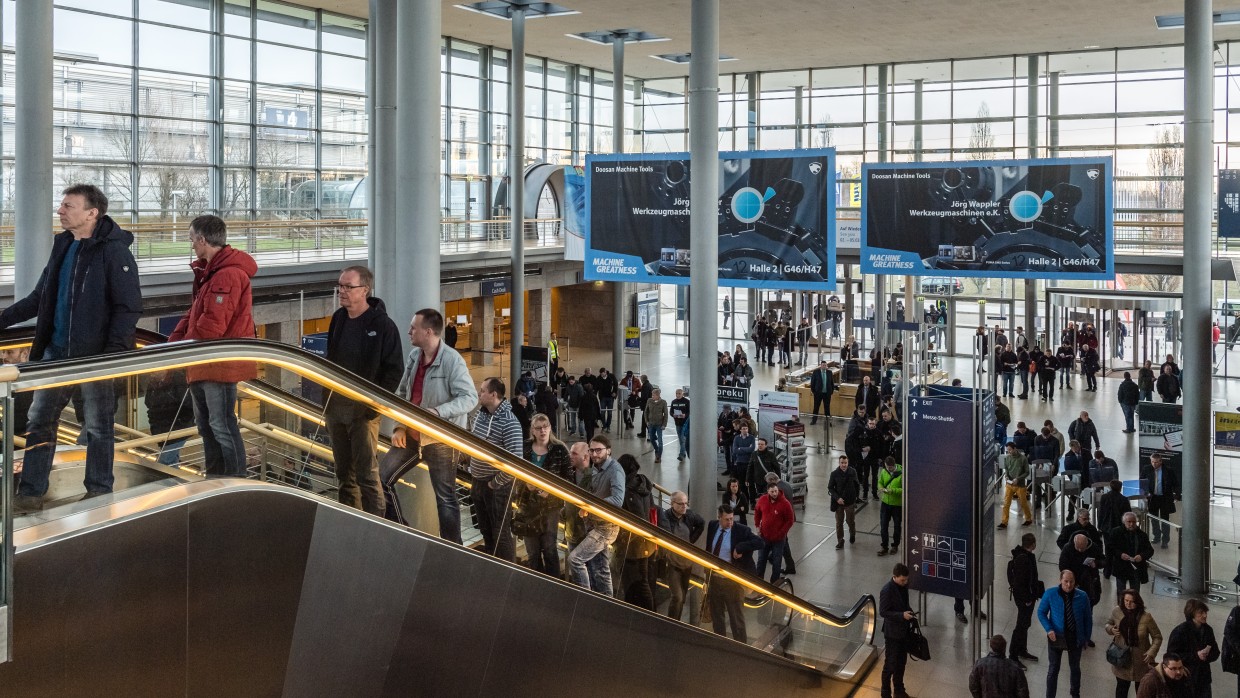 Target visitor groups at Intec:
Visitors include CEOs, business owners, operations managers, production managers, procurement professionals, technicians, construction engineers, planners, tradespeople, students and trainees.
Sectors represented by visitors
Machine tool production
Machine tool equipment production
Metal processing
Toolmaking
Automotive and vehicle industries
Electrical engineering and the electronics industry
Plant construction
Energy production
Research facilities
Industrial services
Steel and light metal construction
Metal trades and crafts
Precision mechanics/optics
Appliance manufacturing
Other industrial sectors